What It's Like Here
We Are a Family!
At Client Focused Media, we believe that every business is unique, and therefore, requires a tailored marketing approach that addresses its specific needs and challenges.
Working at CFM means working hand-in-hand with the executive team as well as directly with clients. A high level of professionalism and work ethic are expected from every member of the team.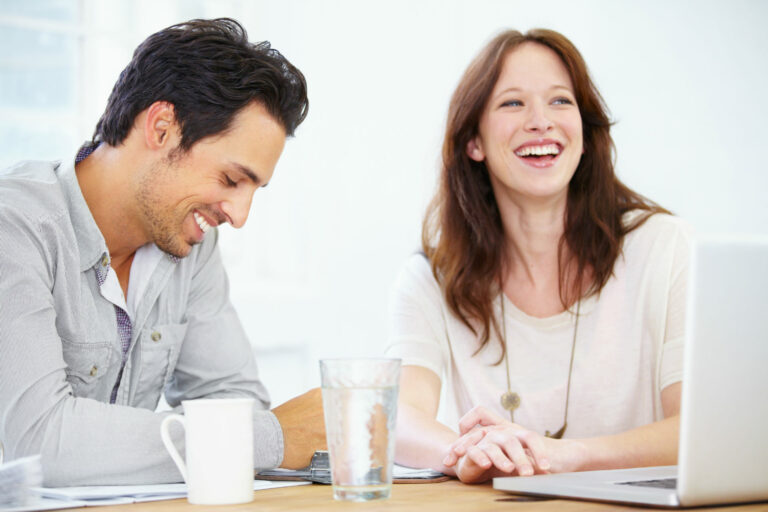 Family
We value what each individual brings to the CFM family. We are loyal, supportive and respectful of each other's time, both at work and at home.
Openness
We are open, honest and fair. We encourage candid communication and are not afraid to speak our minds. We actively seek and provide constructive feedback to improve on our skills.
Collaboration
We believe that learning requires teamwork and practical interaction. We work in partnership with our clients and vendors to achieve our common goals.
Uniqueness
We commit to leading the pack in listening, learning, and innovating to make certain we focus and commit our unique and combined talents to bring unrivaled success to our clients and to our community. Many talk the talk. We uniquely walk it — believing that to give of ourselves for another's success is the highest, most sustainable, and unique form of success in the long run.
Service
We listen to the needs of our clients and our community. We believe that our success is directly correlated to the success of those around us. We help to sustain a vital community where each member is valued and where all are bound by a common purpose.
Enjoyment
We believe that having fun at work is essential to our well-being. We love what we do and we do what we love.
Dependability
We are only as good as our word. We work diligently to gain and retain the trust of our clients and vendors. We do what we say we are going to do.
Are you excited for the opportunity to make an impact on people's lives? Do you enjoy large quantities of coffee or tea? Have you read our core values and exclaimed, "That's ME!!!"? If you answered yes to these questions, then you may just be who we're looking for.
See below for some specific positions for which we are accepting applications; however, even if you don't fit one of these niches, feel free to reach out and let us know what you bring to the table.
Hiring Now: Web Specialist
We are looking for a sharp and intuitive web specialist to assist the web and account services teams in WordPress website design, development, and ongoing site tasks. This person should have demonstrated experience in working with WordPress-based websites, with skills including but not limited to: WordPress theme modification and customization including custom HTML/CSS, Elementor Pro, Zapier, Gravity Forms, caching and security plugins, Photoshop & Illustrator, SVGs, Cloudflare, building for accessibility, and troubleshooting various WordPress- and domain-related issues. This position is full time, in-office. 
Contract Accessibility Specialist: We are looking for an accessibility specialist with experience in troubleshooting and resolving accessibility issues on WordPress-based websites. This person should have a demonstrated knowledge of accessibility best practices, experience using automated discovery tools such as WAVE, and processes for performing manual reviews.
Contract Video Editors & Motion Graphic Artists: We are looking for editors and motion graphic artists of varying skill levels for contract work on an as-needed basis. While we are not currently hiring full-time for these positions, getting on our vendor-partner list and producing great work is the fastest route to the front of the line when a position does open up.
Internships: We are also accepting applications for summer and fall internships in video production, motion graphic design, and WordPress web development.