Building a Bridge to Sustainability
Marketing with A Purpose
While we love the work we get to do with all of our clients, there is nothing like working with a nonprofit to bring awareness and outreach to an important cause. Because of our understanding of how important nonprofit work is, we go the extra mile making sure the nonprofits we partner with are not only satisfied with the projects we've taken on for them, but also feels it accurately aligns with the message of their organization.
Studio-quality production of promotional videos, media buying for advertisements, and creative for both digital and traditional media are just a few of the services we offer that have been useful to nonprofits looking to spread their message and reach more people over the years.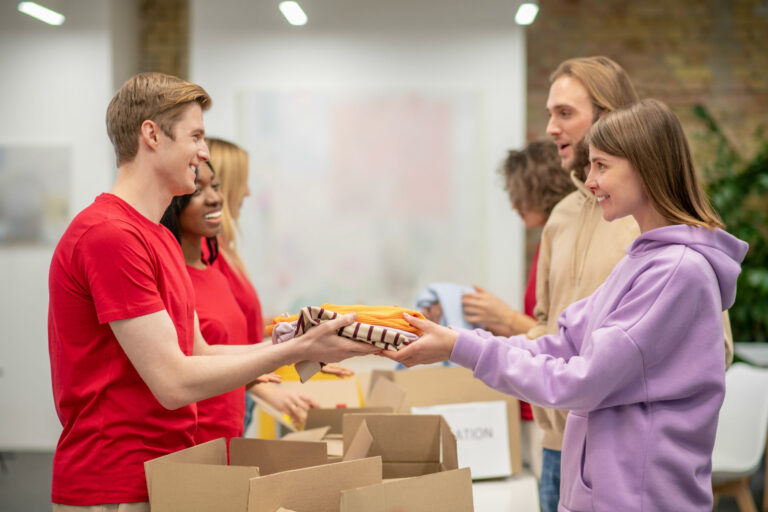 Strategically-built, emotionally-compelling campaigns
The Client Focused Media team understands the important role nonprofits play in communities. Today, it's not just what you stand for that matters, but how you inspire others to take a stand. Over the years, we have been honored to work with nonprofits such as Boy Scouts of America, City Rescue Mission, and Asha's Mission. We recognize the unique role nonprofits fill in people's lives. We feel deeply rewarded when we get to work with people championing a special cause.
At CFM, we use the inbound marketing method to help nonprofits sustain long-term growth. We specialize in data-driven campaigns that include SEO, content strategy, social media, PPC and re-marketing, conversion optimization, and fundraising strategy.
If you're running a nonprofit organization, having a strong marketing presence is vital. Many nonprofits don't have the resources in-house to build a great campaign. To win in today's evolving marketplace nonprofit brands must bring their purpose to life with a focus on attitude shifts, behavior change and business results. Client Focused Media delivers a strategically-built, emotionally-compelling campaign that fuse their communications, fundraising and mission-based programmatic assets in sustainable, saleable ways that were once considered unimaginable.